Auto Accident Recovery in Moncks Corner, SC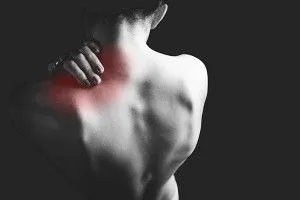 Most auto accident policies cover 100% of the cost of care and based upon qualifying auto insurance, we treat most auto accidents with no deductible, no co-pay, and no out of pocket cost. At Milo Chiropractic located in Moncks Corner, SC, we offer same day visits, and as a courtesy to our patients enduring the pain from a recent Auto Accident, we will gladly wait for payment from the responsible insurance company or your attorney. An immediate consultation after an auto accident to assess what it will take to get you on the path to the correct auto accident recover local to you in Moncks Corner.
Insurance companies recognize the many advantages of Chiropractic care. Chiropractic treatments for auto accidents are fully covered by most automobile insurance policies in Moncks Corner. It doesn't matter if you were the driver, passenger, or a pedestrian. We will help you complete all necessary paperwork and file a claim with the proper insurance company.
Why Chiropractic Care is Important after an Auto Accident
'Why Do I Hurt So Bad'?
A car accident can really flip your life around. The sudden impact can be extremely stressful to your spine, your health, your family, your work and your recreation as well! The pain associated with an auto accident should not hold you back.
Torn muscles, stretched ligaments and tendons, inflamed joints and bruising are just a few of the injuries that are common after a car wreck. Whiplash is the most common injury we see after an auto accident, and it happens when your head and neck move suddenly during the impact resulting in moderate to severe neck pain.
Common whiplash and auto accident symptoms include, but are not limited to:
Neck pain and stiffness
Headaches
Pain between the shoulder blades
Dizziness
Low back pain
Arm and leg pain
Arm and leg numbness and tingling
Tenderness
Migraines
Proper care after an auto accident from Milo Chiropractic can help reduce long-term pain and discomfort. Untreated injuries may not heal properly, leaving you in pain for years to come. If you have injuries from an auto accident, call or contact Milo Chiropractic for a thorough evaluation to see if Chiropractic care will benefit you.
We work with all law firms if you decide to be represented by an attorney! Just mention that you want to be evaluated and treated at Milo Chiropractic!
If we feel that you would not be helped with Chiropractic care, we will let you know and refer you to the appropriate doctor or health professional!